This stock is up 31% already (but you should care about another batch of stocks instead)
Welcome to what's shaping up to be one of the most volatile weeks of the year.
I hope you had a good weekend.
This morning, people are screaming about RIVN (down 8%), IMUX (up 31%), and MICS (down 10%)… but none of those names matter right now.
Because the volume of these movers is about to go into hyperdrive.
And the profits that traders who bought the trend early will pale in comparison to what we could see in the coming days…
That's why you need to pay attention now.
The Federal Reserve on Wednesday is going to release a lengthy report, the FOMC Minutes. It's a deep dive into the philosophy behind the 75-basis-point rate increase back in the middle of September.
It's a big trading event – because it's a big volume event.
Take a look at the last time we were trading it…
It was a good call. And you saw how much volume these Minutes can bring.
The Fed is the main driver of this market right now. Any time Chairman Powell opens his mouth, stocks are off, one way or another.
And that's especially important this coming Wednesday at 2 p.m. ET.
We'll see the remainder of this year's expectations for rate hikes and what's driving the Fed to do exactly what they're doing. People who are on the right side of this will make a lot of money.
And that's the opportunity that I'll be live with as soon as Jerome Powell speaks at 2 p.m. ET on Wednesday. Click here to add this to your calendar and sign up for a text alert for when I'm live.
I'll make sure you're prepared.
And for today, it's time we go live to talk about all the volume-driving events from this past weekend.
Be back soon,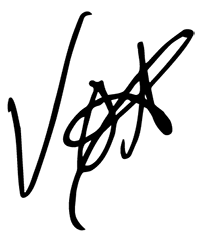 Olivia "Voz" Voznenko
---
Comments
Published
October
10
2022