Hey Closers,
Before we dive in, this is just a quick reminder that I will be LIVE in our main room for Pump Up the Close starting at 2:00pm EST. Can't wait to see you then.
And now, let's get into it…
YES, the winners keep coming in my members-only room!
I hope you were all there, but in case you're not a VIP member of Trade the Close, let me give you a quick inside look at what went down.
Each day, my guests and I search for the best trade setups in the market.
Let's get right to it and start with this Trading Alert I sent out yesterday:
Trading Alert: Sell to close: Next 1/4 DB Sept 16 2022 $8 puts for 0.90 or better for a 100% gain. Leave the last 1/4 for fun
Wow, this was a trade from last Wednesday's show that Mark Sebastian and I put on.
Just a couple days and BINGO… 100%!
We called this trade and I followed it. When I see a time to sell, I will alert you on when and how to get out. That is how I roll for all my lovelies.
Now my guest yesterday was the amazing Night Trader, Chris Johnson! Together, we came up with a kinetically confirmed trade.
The stock we were looking at is TRN. CJ identified the opportunity behind this stock, and my confirmation gives you the confidence that this is a high-probability opportunity.
So you could have been in this trade for about a mere $100. And the potential could be 50%, 100% or more! This one might do that in the next few days like the DB trade.
I will be watching it every day to make sure it can be a great one. Here's how I confirmed it:
Kinetic Corner: TRN
Everyday, I look through the market to find excellent setups that have great winning potential. I use all of my Volume Profile tools (and a few more) to get to the best.
I also have an awesome guest every day and together we find some rockin supper trades.
When CJ and I looked through his trade ideas, we looked at them first with his tools. Now his tools are a bit different from mine, so together we are an amazing combo.
We looked at several stocks but TRN is the trade we both liked. Let me show you some of the reasons why.
TRN:
First off, I saw that TRN broke out in my volume profile analysis.
Then I used Fibonacci to look for downside levels.
CJ has his reasons to see TRN lower too. His tools include his expert reading of Bollinger Bands and more. He is looking for price to drop well under $20. So am I.
Together we like this setup so I sent out an alert. The option was picked by CJ and I kinetically confirmed it.
Of course in the room, you would see all of the alert. It would show you exactly which option CJ and I picked and why.
There are a lot of options to buy, only one or two are the best. They are the ones we will pick for you.
You could get into this trade for just about $100 for one option contract. Or you could buy many contracts according to how you trade.
Lots to miss if you aren't here with me every day!
Big accounts or small ones, I got you baby!
Vox Watch: NFLX
Our LIVE Pump Up the Close show starts Wednesdays and Fridays at 2:00pm ETright here. On each of those shows I usually review a lot of requested stocks for you, my lovely closers.
I take requests in my member room every day too.
I want to show you a few:
EXPD- I reviewed with CJ
X
SIGA
DDD
USB
NFLX – I looked at two ways to trade this one on Tuesday, depending on the market and the opening price on Wednesday. If NFLX moves back into its Volume Profile under $186, we can see a nice move lower to $178.80. If I see a move above 186, there is also a possible move to 189.29.
Right after the open on Wednesday, it did hit a low of 181.09. So that worked out very well from our analysis yesterday.
Cha CHING!
Love the ideas coming into our community here!
Today's action:
This morning, the SPY opened a bit higher and has drifted lower. I see some support at the $381 level. That is an area of good volume on my volume profile from yesterday. Let's see if the SPY can hold that level.
I will give a much deeper look at the market in the 2pm and 3pm shows. I will look to find the great opportunities this market is going to give us.
Bombshell Moment:
My Bombshells are usually great, fast trades. But remember, they have to set up before 3:50 and be able to rock the house.
I didn't see a fantastic setup yesterday. When I start looking with all of my tools at 3:45pm, I need to see an awesome setup or I won't call a Bombshell. That is the way I roll!
So let's take a look at why the Bombshell wouldn't have been a great one yesterday.
In the SPY chart below, the two up arrows show the 3:50 one minute bar. That is where we would have entered on that bar's open. But you can see the first bar moved up (but not up enough), then a few bars moved a little lower.
I am not looking for small moves- I want big, trending one way or the other, Bombshell moves!
Just like Hammy in my chat, I am in it to win it for you all!
So, not a member? Call our team NOW at (877)-212-9163 to learn more and join me at 3pm in our members-only room.
Stick with me, I got you!!!
XXX, $$$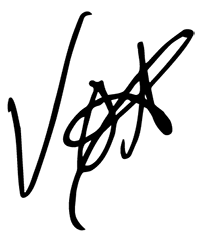 Olivia "Voz" Voznenko
Founder, Trade the Close
---
Comments