Hello My Closers,
If you missed my show last week – all I can say is WOW. You missed a ton of awesome stuff.
I had Garrett Baldwin on. He gave us a rockin' GIS trade. I love his reasons why the trade sets up really well.
Garrett also gave a great option strategy that would allow you to take the trade for less than $100. This trade has the potential to more than double your money within two weeks.
Keep reading, I will review lots more that I talked about in my room yesterday in the sections below :
Garrett's DLR trade that rocked him 100% yesterday
My early bonus Lotto that I posted in the chat before the show (your welcome!)
A couple ideas that you can watch for today
Kinetic Corner: GIS
Just like I do each day with my guys, I reviewed Garrett's General Mills (GIS) trade using both his tools and my volume profile technique.
Let's see some of the reasons we both like this kinetically confirmed setup:
GIS is hitting 2 straight 52 week daily highs
It is stronger than the market- momentum baby!
The consumer staples sector looks good
The GIS option chain is liquid
Both the value area and Fibonacci levels line up.
GIS looks good, but it looks even better if you have a nice option strategy to go with it. It's all about the risk and reward.
If you don't know how to set up trades that can limit your risk and maximize your reward, you'll want to listen in when Garrett comes to visit. He is a master at breaking it down and keeping it simple.
Vox Watch: So many!
Our LIVE Pump Up the Close show starts Wednesdays and Fridays at 2:00pm ET right here. On each of those shows I usually review a lot of requested stocks for you, my lovely closers.
I also take review requests in my Trade the Close show, and let me tell you about some of the setups we looked at yesterday.
First, I gave out a great early QQQ Lotto trade in my chat before the 3pm members only show even started! These trades come quick and you gotta take them when you get them.()
It's always fun when I hear from the members how the trade worked out!
Go Hammy!
Just like the AAPL from the day before. It was quick, simple and sassy!
I love when the chat lights up! Go my lovelies!
One more thing I'm watching is MU. This is a post-earnings play. . MU could have a big move over the next few days, either up or down.
In the days ahead, I will guide you through the strategies for trading MU that have a great risk-reward setup..
Lots to miss if you aren't here with me every day!
Bombshell Moment: SPY
My Bombshells are usually great, fast trades. But remember, they have to set up before 3:50 and be able to rock the house.
That won't happen every day. It didn't happen yesterday
But that's OK- let me show you what I usually do when there isn't a Bombshell, because I want my room to always be happy!
I called out a SPY trade that is dependent on the open today. Here is my chart as I was doing my analysis.
Don't worry if you don't understand all my tools and lines I use and draw on these charts. It's my job to explain to you what I see.
You can follow along or just listen to the trade that I call out. It's all good, your choice. Just remember, I will guide you through all my trades, regardless of your trading experience level!
I got you baby!
Listen everyone – this is a lot of great stuff and I believe (hope you do too) it is way too good to miss out on!
So, not a member? Call our team NOW at (877)-212-9163 to learn more and join me at 3pm in our members-only room.
Stick with me, I am in it to win it!
XXX, $$$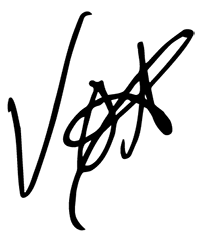 Olivia "Voz" Voznenko
Founder, Trade the Close
---
Comments