Let's Get Independence From These Stocks
Happy Independence Day my closers,
Today, I want to talk about getting independent from some toxic stocks that could be a serious drag on your portfolio. You don't want to be holding these.
Over the past couple weeks you might have heard me and the guys mention these in the room. There are lots more in this bear market.
If you're along for the ride , you'll hear about these in real time.
The first two stocks would have saved you a lot of money if you had followed my advice in the room and kicked them loose earlier. The third one I just released after speaking with Mark Sebastian.
There will be some great opportunities in the future when this market decides to turn and go higher. When they show up, I will bring them to the room.
For now, I want to show you these dogs:
ZS
I talked about ZS in the room about one week ago. This is what I said:
The ZS chart shows a strong down trending channel, this is important for this trade (more on that in a minute)
The channel gives us a downside target of 100. I don't think it will go quite that low but should still give us lots of potential to get us making lots of $$ (it doesn't need to go that low to be profitable)
My Volume Profile is giving us a breakdown signal. That is super important. Volume Profile signals are a main part of my Kinetic Confirmation trades! I will be teaching everyone in the room about Volume Profile and how I read it on all my charts.

This was the chart in the room then:
This Is a current chart:
Also, ZS is a tech stock – the Technology sector hasn't done well in the last year.
On to the next one. Let's kick this one to the curb too.
I do have a current Put position on:
DIS
The mouse has left my house!
Several weeks ago I placed DIS puts on my portfolio. I looked at the chart with Chris Johnson and we both agreed, each of us with our own unique analysis, that DIS looks lower- and it is.
When I placed the Put trade on DIS it closed that day @ $103.30. As I write today, the low is $92.50- a whopping $11 savings on the stock or a big pop on the put trade- cha CHING!
Now:
I want to kick more out of our portfolios (or buy Puts).
Here's another dog:
DB
Deutsche Bank's (DB) just had a volume profile breakdown and retest. Then I took a quick look at the value area, thin zones, moving averages and more!
These are the parts of my Kinetically confirmed trades. My analysis shows this stock going lower.
Also, DB is in the Financial sector. This sector has been trading lower since the beginning of this year.
I have a Put position on DB. I love options, they give me the most bang for my buck.
I'm saying Bye- Bye to DB, you should too.
Let's cut these dogs loose. Stick with me in this ugly market- let's keep this money train rolling.
I got you baby!
XXX, $$$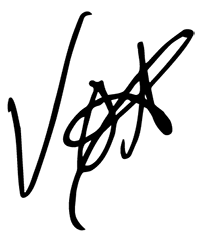 Olivia "Voz" Voznenko
Founder, Trade the Close
---
Comments