This expert's pick will CALM your fears
For those who haven't joined as a VIP member of Trade the Close, I want to start off by letting you in on what went down last Friday…
Kenny Glick was our expert guest and WOW was it wild.
During our LIVE show Kenny mentioned the QQQ calls which went from as low as $0.04 to as high as $1.00!
And if you're still trying to do the math in your head, let me stop you right here because… YES.
That is indeed a potential 2,000% return on your money and some…
The saga featuring your very own King and Queen of volume continues… and it's nowhere close to being finished.
But, just an FYI… spots for new members of Trade the Close are very limited right now. We wanted to keep this group small and exclusive.
Now, you may be wondering why we're limiting the number of members?
Well, because as a Trade the Close VIP you get access to ALL 6 of our experts and that means there's a variety of trading strategies that you will experience each week.
It was important to me that my team and I are able to interact, answer questions and make this the best possible service for ALL members.
If you want to get in on the action that goes down EACH trading day with ALL of our experts… call our team at (877)-212-9163  to check on the status of open spots for Trade the Close.
Now, it's also important to me that my Pump Up the Closers still gets a small taste of what's happening with our members from 3:00-4:00pm ET…
Yesterday my guest was Joe Contes, an options expert with years of trading /teaching experience.
He is part of our trading family here at Money Morning Live. Joe had a great recommendation for my room (more about that in a moment)
The stock is CALM, a stock in the Consumer Staples/Defensive sector of the market. The company is the largest producer and distributor of eggs in the United States (love an omelet) There are 11 sectors in the market and those sectors are broken down into about 250 industries. Big money rotates in and out of sectors for various reasons usually based on their view of the economy
This Consumer Staples sector is simply made up of companies that sell stuff we need like food and tissues. They tend to do fairly well even in a recession type market because these are products people will always have to buy, vs things like luxury items that may be put off during recessionary times.
Consumer Staples stocks tend to be recession-resistant assets.
Let me show you a couple charts so you can see what I mean:
Both of these charts, CALM on top and SPY underneath, are starting at the beginning of 2022. CALM is off its highs but has clearly outperformed the overall market (SPY).
Looking at sectors as part of my search can be a big help.
Let's look at the CALM trade Joe and I like in my Voz Watch section in a minute.
Kinetic Corner: Point of Control
You all know that I love Volume Profile and I use it to kinetically confirm all of my trades. I'm going to explain how I do this.
First let's look at the way I analyze the Volume Profile and its parts:
The Point of Control (POC)
Thin zones
The value area and its support and resistance lines
Today let's review the Point of Control. This important part of the Volume Profile is all about where we see the most volume in a Value Area (the blue shaded part is the Value Area). Volume is action and I am an action kind of girl!
I want to show you on a chart what the Point of Control looks like:
The red line on this chart is the Point of Control. It shows the highest point of volume within this dark blue shaded area (shaded part is the Value Area).
So, we see the most volume (POC). I use the POC for support and resistance areas.
Also, price may test and retest that area over time.
You can see in this example; price has tended to stay in the POC area.
The POC has also served as support/resistance several times.
Volume rocks (and so do I).
I am always looking for the biggest edge I can find and use. The POC is a big part of how I kinetically confirm trades. It helps me anticipate price targets and entry signals so I can get my favorite closers (you!) the best setups possible.
During my free show that happens every Wednesday and Friday from 2:00-2:30pm ET, I review lots of stock requests for my closers. But today I want to do a quick review of my expert guest's recommendation.
I can't give you all the details since this trade came from my paid room. But I still have a lot to discuss.
Let's take a look:
Here is the CALM chart with, of course, Volume Profile and all my tools.
This is what I see on this chart:
The stock is inside my Volume Profile which I will use for support and resistance.
I see us an upside potential of 55 based on prior resistance
The volume profile low gives a support at 43.87
This next chart is Joe's:
Joe talked about his strategies. He spoke about:
The 10 and 30 day moving averages (MAs). Even though MAs are lagging, the ones that work best are those that a lot of people watch. The more traders that watch, the more self-fulfilling they tend to become. That is a good thing.
When MAs cross, the 10MA crossed the 30MA a few days ago, that is an important technical sign he is looking for.
Round numbers and prior price pivots have significance too for support/resistance
Joe gave us two different option strategies in the room. Both of these strategies are low risk trades vs buying the stock.
With my daily expert, I give you my closers, a lot of great analysis on the stocks we look at!
In today's market we see- a very bearish sentiment. The market opened and was quickly drawn down to yesterday's value area (the two blue lines) and beyond.
I will review the market more in depth at 3pm in the members room. I will want to see where it is by then and give you my expert volume profile thoughts.
The Bombshell Moment: Bingo!
These trades are specifically for myTrade the Close members, but I want to get everyone in on at least a little bit of that action and education around what goes on.
The bombshell trade is not something I do every day. I don't just take any old setup. I want the trade to make me feel that I cannot look away. It should jump out at me and say, "I am your new best friend, baby!" I want to have super trader confidence for that trade so I can hit it with no hesitation!
So let me show you yesterday's Bombshell and some things about it.
The chart below shows the entry and exit that I called. I start looking at about 3:45 and remember, I enter at 3:50 with a time target of 3:55. You can stay in longer if you choose to (but I am the master of this trade!)
You can see after 3:55 the market (this is a 1 minute chart) turned higher. Getting out of this bombshell worked well with my times.
This was an in and out, fast and profitable, Bombshell trade!
So I want to help you get prepared for these trades, especially since I call out all these trades in my members-only room.
Being prepared to take this trade even before it shows is part of learning to trade in beast mode. If you get ready, you get confident baby!!!
Not a member? Call our team NOW at (877)-212-9163 before someone else takes your spot!!
Stick with me, I got you baby!
XXX, $$$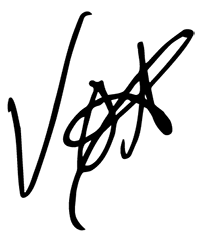 Olivia "Voz" Voznenko
Founder, Trade the Close
---
Comments