The Dynamic Duo Strikes Again!!
Hello My Closers,
You know my job is to make you and I money! I rocked the house along with my special awesome trader guest Kenny Glick on Friday (more about that in a moment)- cha-CHING!
So, one thing I always look to first is the overall market. Our current market looks to be trading towards a recession according to what I see. That shouldn't stop anyone from trading. In fact, every market is full of profit potential and I will light the way for you, my lovelies!
It helps to remember that there is one thing bear and bull markets have in common… They both create opportunities for closers like you and I! (I just can't say that enough)
Everyone should be worried except you, because our experts have the keys you need to make it through the next several months
So let me show you exactly what I mean. On Thursday's Pump Up the Close (2pm est) I highlighted FDX: This is what I said and it was also in my newsletter:
FDX – "I like this one! I see the stock at the top of the volume profile and at its 200 day moving average. FDX had earnings yesterday (6.23) after the market closed, so a breakout of this area will be a volume profile and 200 day moving average (MA) breakout- that would be way bullish!"
Friday's chart? Bingo! That's a big move that I hope a lot of you caught. This is how I spot big short-term trades and also longer-term, mostly bearish in this market, trades every day!
Let's move on to see what a 2000+% trade looks like…yes, you saw correctly!!
Kinetic Corner: Kenny and I Rocked it!
I intended to review another part of my Volume Profile tool today. Instead, I must review this trade that is making headlines!
I am the Volume Profile Expert and Kenny Glick is the VWAP king! Together on Fantastic Fridays we are the Dynamic Duo of trading.
I am the Volume Profile Expert and Kenny Glick is the VWAP Man! Together on Fantastic Fridays we are the Dynamic Duo of trading.
On Friday's trade the Closes show we reviewed Kenny's NNOX stock pick that he is holding over the weekend. This is one that he really loves.
I reviewed NKE, MYO, lCID, RAD, UNG and more
But it was the QQQ trade that we had going into the market close that ABSOLUTELY rocked the house guys!!!
There were some QQQs that were held from earlier in the day. But the Lottos in the last 15 minutes before the close got our money train rock'n!
Let me tell you about the profit these QQQ calls gave us. Ready…
2000%
Whattttt?!! That's right, remember- Lottos are very low priced options (calls in this trade) that expire the same day and can lose all but have the potential to give us huge beast mode profits.
No expires here, just Huge profits. That is exactly what Kenny and I got with the room on Friday.
The money making action happens here my lovelies.
Don't wait- if you haven't joined the other subscribers in the room, what are you waiting for? Join the room today!
We were all smiles! – Cha Cing baby!!
Voz Watch: FDX and more!
Our LIVE Pump Up the Close show starts Wednesdays and Fridays at 2:00pm ET right here. On each of those shows I usually review a lot of requested stocks for you guys (that's how I roll!). I will discuss volume profile, moving averages-all my tools, tons of info that can help my awesome closers find rockn trades.
There are some great ideas here every day!
Let me list some of them from my last Friday's show. Let me pick out one of my favorites for an example of what I look for in each chart.
ZEN
NKE
UNG
LCID
RAD
FDX
QQQ
MWA
MYO- This one caught my interest. It has been down mostly because it has a huge 40% short interest (and that is big). It has some news that apparently is making this stock happy. If we do see a short squeeze, we could fly through the thin zone on the volume profile and move to $3.33
This morning, the market is moving sideways. It looks to be trying to hold Friday's Point of Control and the top of Friday's value area (see the chart below). You can see a consolidation in between those two areas and since then the market has climbed a bit higher.
I will take a more in depth look at today's action in the members room at 3pm. You never know what will happen by then.
The Bombshell Moment: The Sound of Silence
When you find the perfect trade, it should jump out at you and say, "trade me now, baby!" You want to have boss-level confidence for that trade. No hesitation.
But, if I look at the market around 3:45 and don't see a setup with big potential, then I don't announce a Bombshell trade. That is the right way to trade these and it's how I roll!
For example, this is a 1 minute chart of the SPY. The 3:50 time is marked. On this day, I didn't find the SPY out of balance enough, using all of my tools, to call this a Bombshell trade. So I didn't.
The SPY here was up a bit then down with no clear trend. I look for the SPY to explode. I don't care if it flies up or down. I only look for the best setups in order to give the room a rock'n Bombshell trade!
Professional traders don't chase trades, we see an opportunity and play it hard – Just like a stacked deck in blackjack!
I am in it to win it. So let's look for the best trades to get this money train rolling babbbyyy!!
Stick with me, I got you baby!
XXX, $$$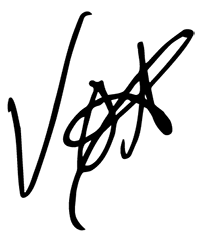 Olivia "Voz" Voznenko
Founder, Trade the Close
---
Comments