My Education Will Make You A Better Trader!
Hey Closers,
Now, let me start by saying yesterday's show featured my awesome trader pal- Kenny Glick. I hope you all read in my Monday letter, about the QQQ Lotto
trade he and I had on Friday- up a mere 2000%!!
Of course, that is in the past. Yesterday, Kenny gave me some of his trade ideas and also some of his market thoughts too. He spoke about the concept of controlled, orderly selloffs.
That concept is certainly interesting and it can help all of my closers to know more about the market and to become better traders. Knowledge is always helpful.
My goal is to give you great trading ideas. Some are mine and some come from my super experts.
But another goal for me is to teach all of you. I want to show you how my volume profile works, how I pick my best trades and how the market works with my tools too.
You can click on this link and look at some (not even close to all) of my educational stuff
Love all of you. I hope this will help with your trading through my education.
Kinetic Corner: Thin Zones
You all know that I love my Volume Profile tool. It is my primary focus when I look for the best trades. It can give me entry, exit, support and resistance areas. This info is super important. It helps me to find only the best setups and that is what my closers need.
I use Volume Profile to Kinetically confirm all my trades.
Let's review at the way I analyze the Volume Profile and its parts:
The Point of Control (POC)
Thin zones
The value
Today I want to discuss Thin Zones.
Thin Zones are areas of low volume within a value area. These areas can serve as support/resistance or price can zoom right through them especially if the stock chart we are reviewing has momentum when it reaches a Thin Zone.
This is a chart of a stock Kenny and I were looking at yesterday.
I circled the thin zones. They do line up with support and resistance of price, with the first circled area and then again with the second area I circled. Thin Zones are a great tool to use along with the other parts of my Volume Profile
As I talked about in the Intro today, educating you all so you understand my tools and what I look for in my best trade ideas can be a great help. Seeing what I see will help, but remember – I am the Volume Profile expert!!
I am getting ready for my free show that happens every Wednesday and Friday from 2:00-2:30pm ET. During those shows, I review lots of stock requests from my closers. Today, I want to do a quick review of a QQQ overnight trade that I talked about in my paid show yesterday.
I can't give you all the details since this trade came from my paid room. But I still have a lot to discuss.
I reviewed the QQQ chart during the show yesterday and called an overnight trade. I said if the pre-market starts lower and then the market opens lower, the QQQs should continue down to 281.
That is exactly what happened at the open today! Bingo!
In it to win it guys!
These trades are specifically for my Trade the Close members, but I want to get everyone in on at least a little bit of that action and education around what goes on.
Yesterday's bombshell was, I believe, the quickest one ever. It was about 90 seconds! That is how some of these trades will roll. That last 1 red bar (in the chart below) is the trade! Then it was time to cha-ching and move on.
Professional traders like me are always looking at managing the risk in every trade. We are always prepared to take small losses. Always.
We target taking big gains, and we do get them. But good traders know you've got to take a loss at times. That is what great trading is all about, baby.
Now with the bombshell trades, I've noticed a pattern. When I win a trade, it usually comes in big because the market is ready to move in the last few minutes.
But when the market doesn't really want to go anywhere, I know I'm in for either a small gain or a small loss. The big win is just not there.
In THAT circumstance, I figure it this way: if I can make a small win, any win, I'm going to take it.
That's what went down yesterday. If you had held on longer than I did, you'd still have the opportunity to take a small profit a few minutes later. But if you weren't careful, it would have just as easily ended with a small loss.
So don't worry, even though this trade had a hair trigger, I am walking with you every step of the way in each trade. I will tell you when to get in (and sometimes why) and when to get out. You can alway choose to manage these bombshells with your own trade management or just follow the one who seems to never lose!
That would be me!
Since yesterday's bombshell was very quick, I want to remind everyone that all of these trades are fast by my definition. Some, like yesterday's, are faster than others. I always want the trade to make me feel that I cannot look away. It should jump out at me. But If a trade doesn't go the way I want it to from the start, I will get out pretty fast.
The bombshell trade is not something I do every day. It is a bonus trade. It is not the main focus of my room. My kinetically confirmed trades are the #1 setups and the Bombshell is only an awesome bonus.
Not a member? Call our team NOW at (877)-212-9163 before someone else takes your spot!!
Stick with me, I got you baby!
XXX, $$$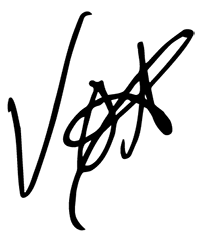 Olivia "Voz" Voznenko
Founder, Trade the Close
---
Comments