Great trade in your sleep
Hello closers,
On a day when the market seems asleep, a good trader can always find an excellent trade. When Mark was my guest yesterday, that's exactly what happened!
I have a lot of expert guests that you see every day on my 3pm show as a VIP member of Trade the Close. We bring great trading ideas even when the market is sleepwalking.
For example, Mark brought out an idea for trading Deutsche Bank (DB) that led to an awesome setup.
I also delivered a trading prediction for Apple (AAPL), which hit the target. I'll go into more detail below, but take note because you don't want to miss this kind of stuff. Be sure to join the show.
Today's action on SPY is also very interesting. Let's get into this!
Mark Sebastian was my awesome guest yesterday in the members only room. Together, we found several potentially super setups to discuss. One (which was a trade alert) is DB. Deutsche Bank's (DB) chart gave us a lot to discuss.
I reviewed the chart along with DB's volume profile. That is my expertise. DB just had a volume profile breakdown and retest. Then I took a quick look at the value area, thin zones, moving averages and more!
These are the parts of my Kinetically confirmed trades. My analysis, along with my expert guest analysis, will give the room high potential setups every day!
For this DB trade, I like Puts. Mark does too.
I had Mark do his expert option chain analysis in order to come up with the best month and strike Put to buy. There are always several expirations and strikes that can work. Mark and I are only looking for the best Puts, the ones that offer the best value.
Don't wait to see all the info for trades like this. I have rockn trades in the room every day!
So if you haven't joined the other subscribers in the room, what are you waiting for? Join the room today!
Our LIVE Pump Up the Close show starts Wednesdays and Fridays at 2:00pm ET right here. On each of those shows I usually review a lot of requested stocks for you, my lovely closers.
I will discuss volume profile, moving averages- all my tools (and I have a lot), tons of info that can help my viewers find rockn trades.
Let me list some of the requests I had from Wednesday's show. I want to pick out one of my favorites as an example of what I look for in each chart.. This is something I do in this Newsletter after each free show.
Why- because I love you guys!
Here we go:
SGH
STZ
QQQs
FDX
MLKN
AAPL-This is a favorite stock for lots of traders. I called an upside target of $140.80 recently, which of course it hit. Now my downside target for AAPL is $137 then $135 based on my Volume Profile tools.
The bottom chart is Mark's. Everybody likes my volume profile!
This is the kind of analysis I do every day in my 2pm room and with an expert guest every day in my members only room.
Today's action:
This morning, the market started trending lower on an initial gap down. Now the market has started to recover and move a bit higher. The bottom of yesterday's low and the low of its value area is a price we might rally to.
I will do an in depth market review at 3pm. Don't worry, this market will give us great trades with my volume profile tool (and a few others I use) even on slow days.
I hope you can make it!
The Bombshell Moment: SPY
My Bombshells are designed to be awesome (specifically for my Trade the Close members), to rock the house. But there are days when the exact things I'm looking for just aren't there. When that happens, like yesterday, I don't take a trade.
This is what happened yesterday- no awesome, no trade!
The Bombshells have to be ready to fly, to win big. That is what I am looking for.
But I want to get everyone in on at least a little bit of that action that goes on in my room every day.
So even though there was no Bombshell, I did call out a heads up on the SPY. I said "in the SPY we have a lot of chop, we could see a gap down. I'm looking for the next move lower, with a break of $378.50 down to $375.00"
This is today's (2minute) SPY chart. I called the gap down (the red line is $378.50) and we moved to 375 and lower!
Thank you, just another get this money train rolling setup.
Remember my lovelies, some days may not be high volume or high volatility. Not to worry, I will find you great trades.
I got you baby!
Not a member? Call our team NOW at (877)-212-9163 to learn more and join me at 3pm in our members-only room.
Stick with me, I got you baby!
XXX, $$$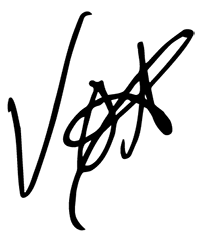 Olivia "Voz" Voznenko
Founder, Trade the Close
---
Comments